Our staff are all passionate about what they do and together have accumulated many years of experience in the trade.
Our Management team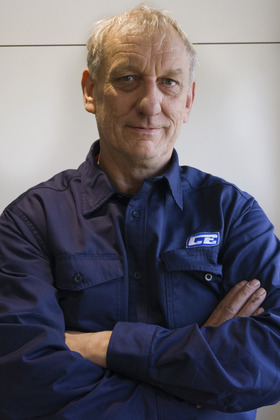 Richard Hurt
Founder and Managing Director
Richard oversees the entire operation and knows every role. He is indispensable as an adviser and still likes to pickup his old tools to do a bit of traditional woodwork whenever he gets the chance.
Alexander Hurt
Sales and Technical Manager
Alex deals with enquiries by providing estimates and advice on projects. He also orders materials with our suppliers, manages the website, social media and computer systems in the office.
Stuart Ainsworth
Production Manager
Stuart has 20 years experience with CEW working in every role, from programming the CNC's to running the spray finishing shop. This stands him in good stead to oversee the day to day running of production and workforce.
Caroline Hurt
Company Secretary
Caroline has been the first point of contact for customers at Cutting Edge Woodwork for over 25 years. She enjoys greeting customers and helping to point them in the right direction.
Maisie is in charge of keeping the spirits up at Cutting Edge Woodwork. Part of her role is to oversee Richard Hurt in all aspects of the company. She enjoys playing fetch with off cuts on the local canal and is very friendly.