Our staff are all passionate about what they do and together have accumulated many years of experience in the trade.
Our Management team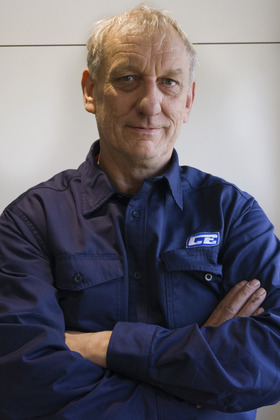 Richard Hurt
Founder and Managing Director
Richard established himself as a cabinet maker working out of his family home in Sheffield. Over 45 years his reputation as a technical designer and adviser to the trade is indispensable.
Alexander Hurt
Sales and Technical Manager
Alex specialises in 5-axis machining and programming. He offers a range of advice and services to our clients and also manages our online presence.
Stuart Ainsworth
Director and Production Manager
As one of the longest serving and most experienced members of our team, Stuart oversees every aspect of production from order enquiries right through to dispatch. Stuart is also our dedicated 3-axis specialist.
Caroline Hurt
Director and Company Secretary
Caroline fulfils the executive functions of Cutting Edge Woodwork. She is usually the first point of contact for visiting customers and larger clients. Caroline ensures the processing of contracts and finance.
Maisie is in charge of keeping the spirits up at Cutting Edge Woodwork. Part of her role is to oversee Richard Hurt in all aspects of the company. She enjoys playing fetch with off cuts on the local canal and is very friendly.